The San Francisco 49ers kicked off organized team activities (OTAs) this week. Monday's session was closed to the media. However, reporters had an opportunity to observe Tuesday's session and get their first offseason glance at quarterback Trey Lance on the practice field.
While there are several 49ers-related offseason storylines, the most prominent ones have been the quarterback situation and the drama surrounding wide receiver Deebo Samuel. Samuel is not in attendance after requesting to be traded, so there isn't anything new to report on that front.
As for the quarterback storyline, most expect Lance to be the 49ers' starter in 2022, replacing veteran Jimmy Garoppolo, who has remained on the roster much longer than anticipated. Of course, that is primarily due to his March 8 shoulder surgery plummeting his trade value. He'll begin throwing again at the end of next month or early July.
In the meantime, some within the media have questioned the team's faith in Lance's readiness to lead the offense in his second NFL season. A strong showing during OTAs could go a long way toward responding to that narrative.
Below are some of the videos from Tuesday's practice that have surfaced from various sources. It's worth noting that recording is not allowed once team drills began.
Nobody's perfect. Did you find a mistake in this article?
Report it.
Facebook Comments
More San Francisco 49ers News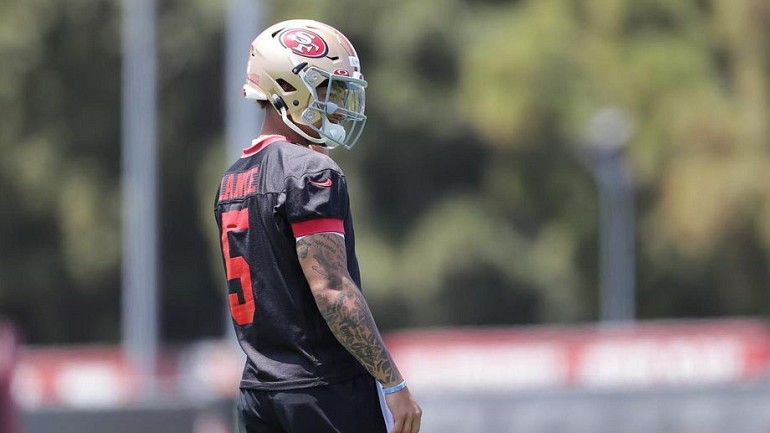 Watch: 49ers provide first look at Trey Lance, others during OTAs
The San Francisco 49ers kicked off organized team activities (OTAs) on Monday. The first on-field session wasn't open to the media, though. Reporters will get their first look at the players on Tuesday. The 49ers did offer a glimpse of Monday's action, posting a video of players going through practice. We gonna set it off.#FTTB pic.twitter.com/L0NWJh5Ujs— San Francisco 49ers (@49ers)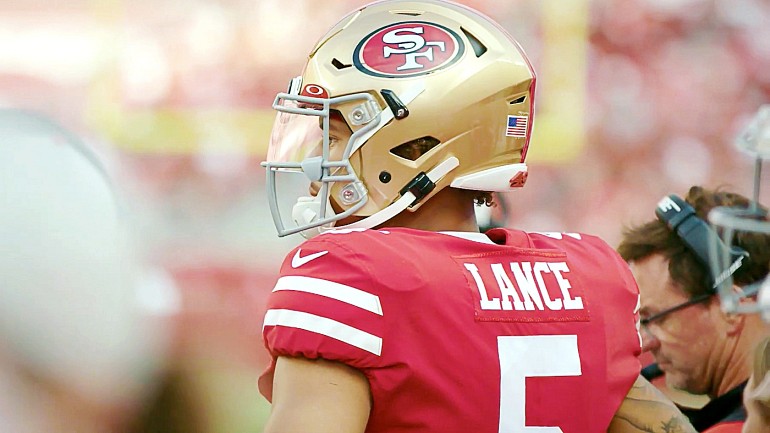 Trey Lance discusses finger recovery, offseason progress at 49ers OTAs
San Francisco 49ers quarterback Trey Lance spoke with reporters during the second day of organized team activities. Here is everything he had to say. Transcript provided by the San Francisco 49ers Communications staff. What was the highlight of your time away from the building here? "Football-wise or just life-wise? I got to spend a lot of time with family, I'd say. Get a break. It was my first offseason, so I kind of didn't know what to expect as far as , I said the same thing in my exit interview, as far as guys leaving, who was going to leave with [Miami Dolphins head coach] Mike [McDaniel], players and coaches, so I didn't really know what to expect, but it was awesome for me to get away. I got spend some time with [QB]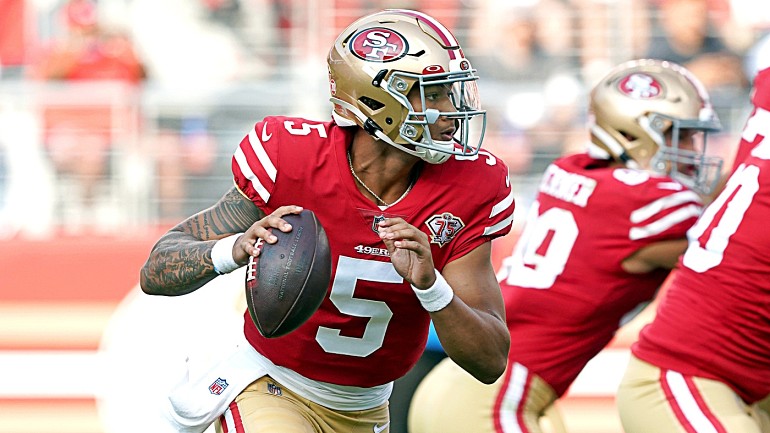 49ers' Trey Lance among QBs to join George Kittle, others at TEU in June
George Kittle, Greg Olsen, and Travis Kelce will once again hold Tight End University (TEU), an annual gathering of NFL tight ends who share their experiences and learn from each other. Last year's inaugural event hosted 49 tight ends. This year's gathering is expected to be even larger. TEU will be held at Vanderbilt University from June 22-24, an upgrade from the high school facilities utilized in 2021. After a strong response last year, 75 NFL tight ends — including @gregolsen88
49ers legend Bryant Young offers this advice to Trey Lance
San Francisco 49ers quarterback Trey Lance is preparing to enter his second NFL season, and likely his first as a full-time starter. He had two starts during his rookie campaign, but only because veteran Jimmy Garoppolo was injured. 49ers legend Bryant Young played on the defensive side of the football for 14 years, all with San Francisco. Young frustrated opposing quarterbacks during his illustrious career, bringing them down a team-record 89.5 times. What advice does the soon-to-be Hall of Fame defender have for the 49ers' 22-year-old quarterback? "He's a big kid," Young said Wednesday on KNBR's Murph & Mac show. "I got a chance to meet him at the 49ers Foundation event earlier in the year. Not only is he a big, athletic kid with a
.