As you may know, the Pixel Watch is coming. Long a figment of tech enthusiasts' imaginations, this year it's actually real – Google itself confirmed as much, seemingly unable to keep it a secret even though the launch is only happening "this fall", which probably translates into October.
So, we have a few months of Pixel Watch leaks ahead of us, and the latest one from about a week ago told us that the wearable would use Samsung's Exynos 9110 chipset. That's a bit concerning since that SoC came out in 2018 and is built on a 10nm process.
Today a new source seemingly corroborates the above intel, adding a twist: apparently the Pixel Watch will indeed use the Exynos 9110, but it will also have a co-processor on board. This reminds us of Qualcomm's Snapdragon Wear 4100+ SoC which has a main CPU as well as a secondary ultra low power co-processor that powers the always-on display and some sensors.
This achieves better battery life since the main CPU is only used when you're actively engaged with your device, and it also offloads some lighter workflows from said main CPU so that it performs a tad better when you need it to. Will the same apply to the Pixel Watch? There's no way to tell just by the mere mention of a co-processor, we'd need more details, but we'll surely be getting those in the following weeks and months, don't worry.
Moving on, the Pixel Watch is also said to "slightly surpass" the Galaxy Watch4's 1.5GB of RAM, whatever that means. 1.55GB? 2GB? Your guess is as good as ours, but it seems pretty clear that the Pixel Watch won't be left wanting for memory. What's more, it will get 32GB of storage, which is twice as much as any other Wear OS device available right now.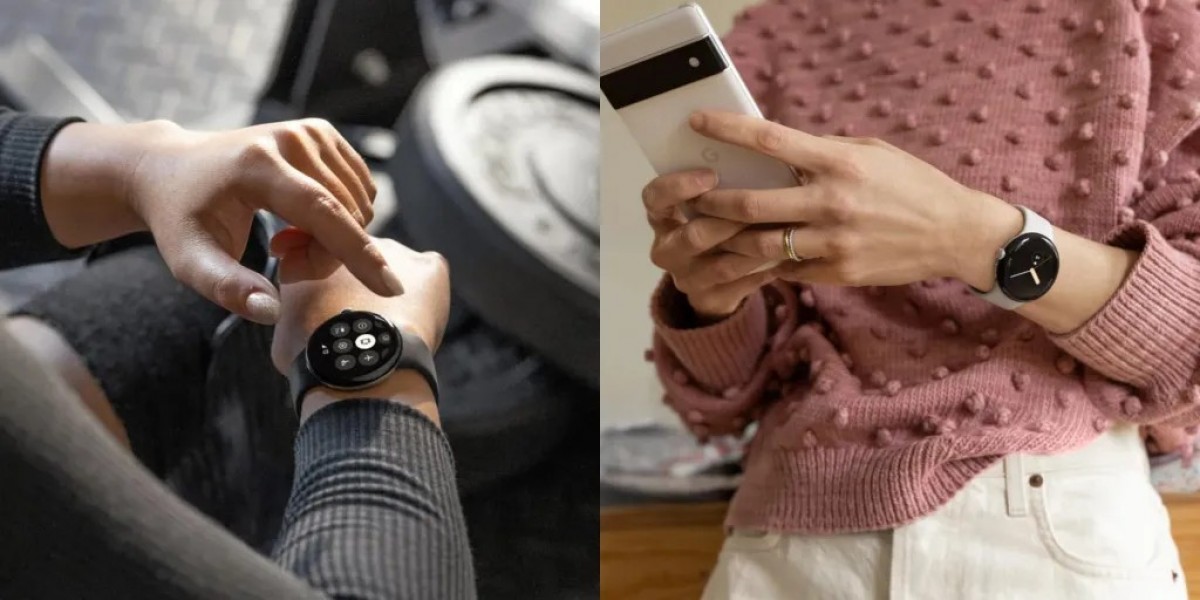 The sensors on the back of the wearable are visibly identical to the sensor array used in the Fitbit Luxe and Fitbit Charge 5. The hardware in question supports heart rate monitoring, SpO2 (blood oxygen), and ECG, and as Google owns Fitbit reusing sensors like this makes perfect sense.
Source